St. Louis was a healthy stretch from Nashville, about 5 hours plus the requisite stops for gas, browsing the truck stop merchandise and fast food menus I try to abstain from, and shitty decaf coffee everywhere you go. I've grown accustomed though. It's insanity to do the same thing over and over again and expect different results. Now I get what I anticipate - thin coffee-flavored-brown-drink that stays undrinkably hot for 60 miles. Still seems a crime to pay $1.69-$2.29 for it when Starbucks is only $2.09 for a medium. It's not everybody's favorite brew but speaking in crypto currencies, it's Bitcoin versus the field.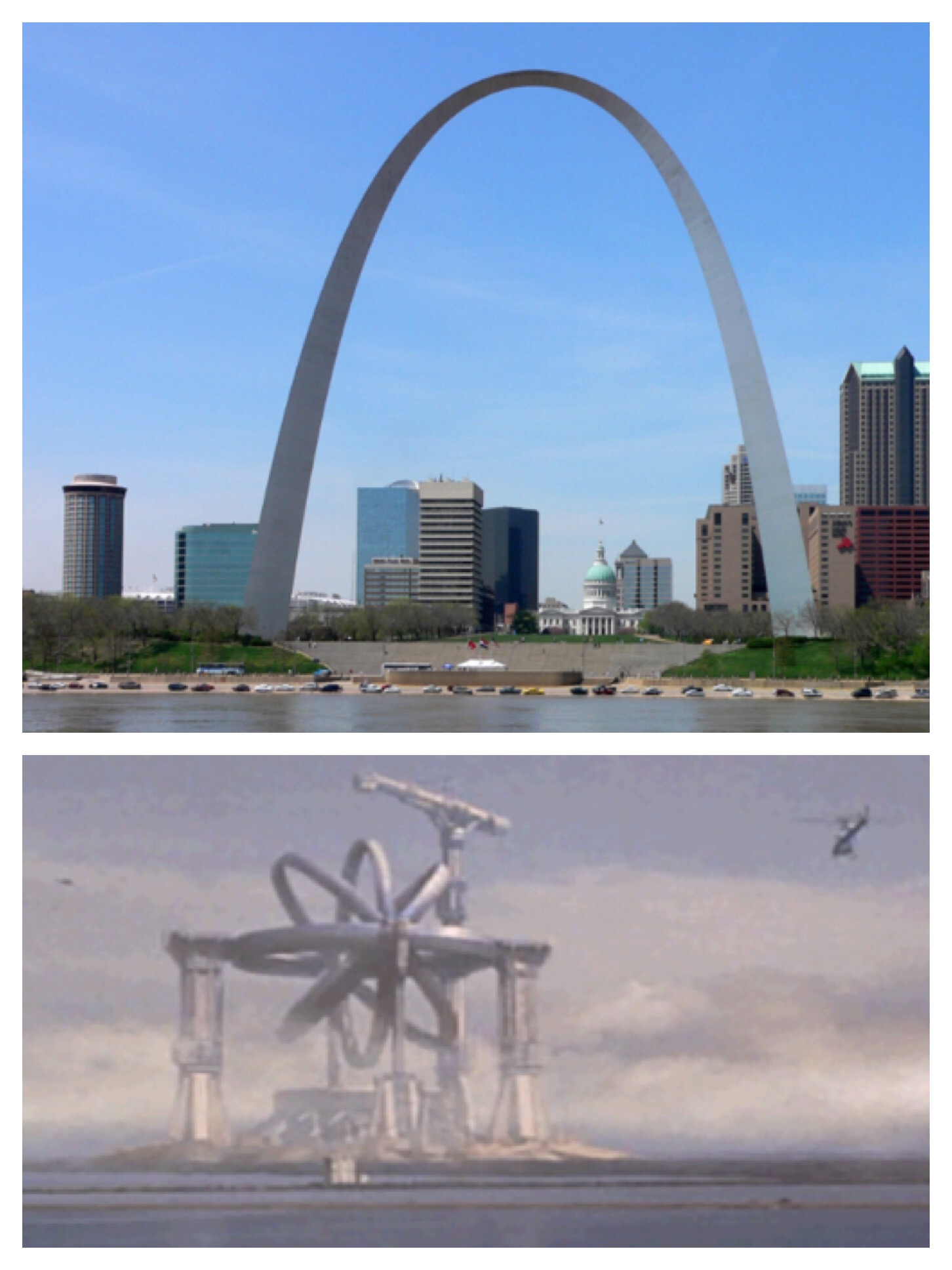 (Above photos found in google image search.. They are not mine)

About 8 miles out, I saw the Gateway Arch downtown. It immediately reminded me of the Foster/McConaughey film rendition of Carl Sagan's 'Contact' and the gyroscopic interdimensional travel machines depicted therein. I fought traffic along Forest Park Parkway to Washington University to pick up my Airbnb keys before zipping south east to the venue: San Loo on Cherokee Street. 
I was a bit early so I parked and sat down for dinner at Tower Tacos. I had a cold bottle of Mexican Coke and a portobello mushroom quesadilla. Yes. I also started getting texts from a friend warning me of what she made sound like apocalyptic crime in the city of St. Louis, most specially near where I was to be staying. After much deliberation, I decided to relent, and return the Airbnb keys to the host before soundcheck. But lo and behold, my host was planning on coming down to the show! It was a strange couple of hours mired in a deluge of text messages, but all in all, I think it worked out best for everyone. My (almost) host got the cash, my friends got piece of mind, and I got a great night's sleep.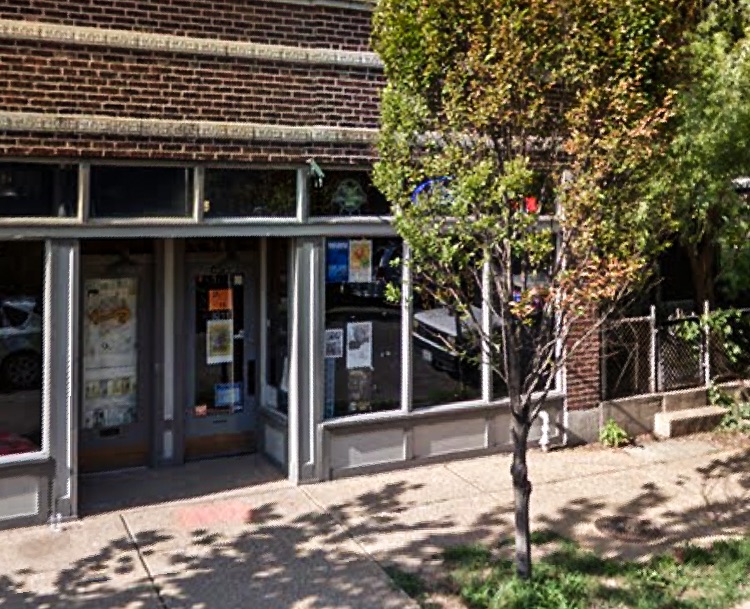 (Yep.. Google street view touched up a bit in Photoshop.. I also forgot to take a picture of the venue..)
San Loo is a sweet little venue. Unassuming and appearing almost as an afterthought down the block from a still-resuscitating commercial sector in a mostly residential neighborhood, the bar is small with minimal but choice decor. But it's vibey. And the PA sounds great. And the drinks are cheap and plentiful. John the bar manager and sound engineer was a real gem. Great taste and philosophy in music. Plus he's a big fan of Weird Al just like me.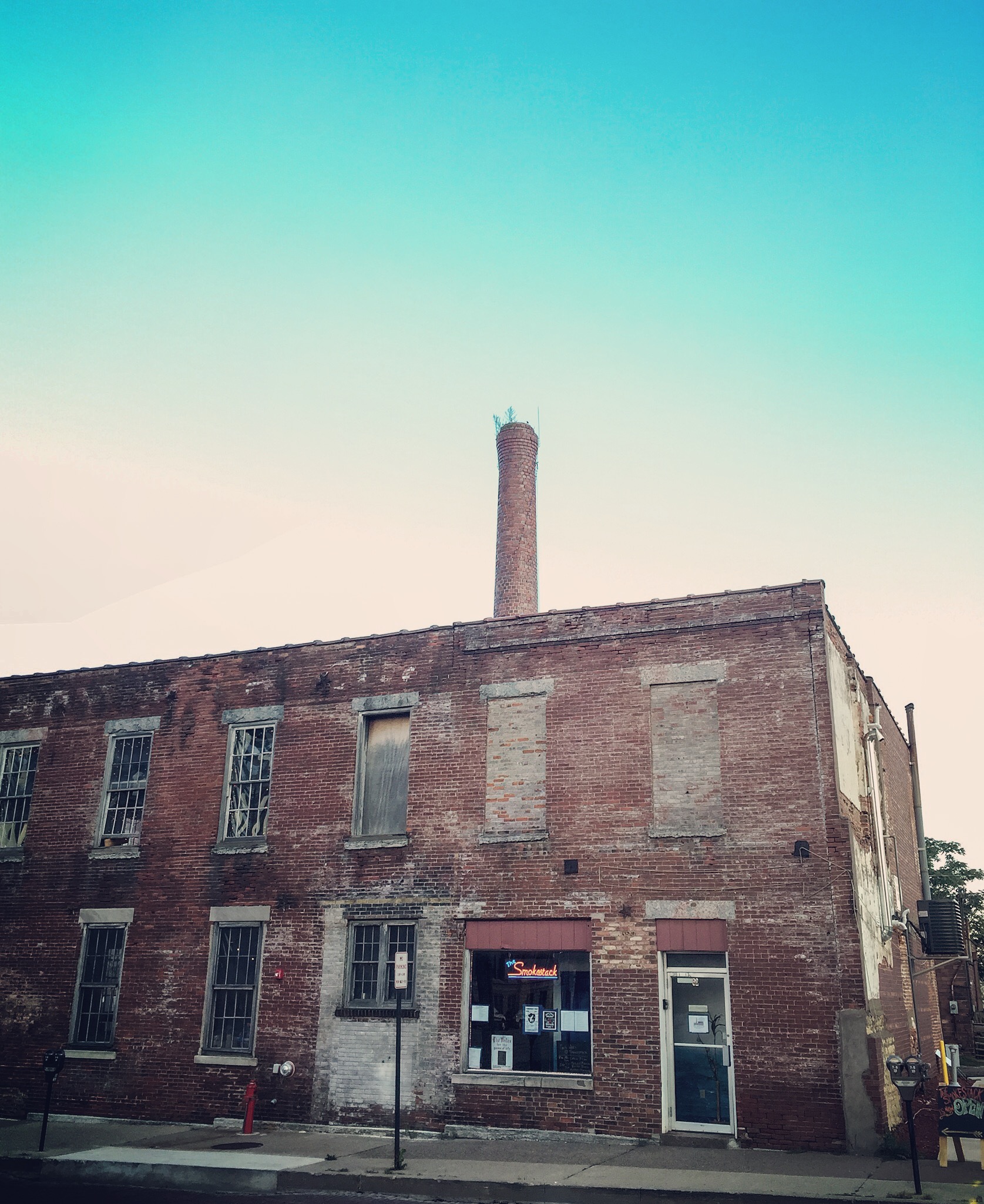 The next day was another long drive (the onus of touring..) northwest to Dubuque, Iowa. I arrived around 7:15pm, low on gas and patience for driving. The brick-built city looked majestic and vulnerable lit by the low evening sun from the west. I set up for my set then ordered dinner and a sazerac from the bartender. 
There were only a few people hanging around to hear my first set, so I held some of my favorite songs for the second set, in case of a late crowd. At the set break, I went outside and took a stroll.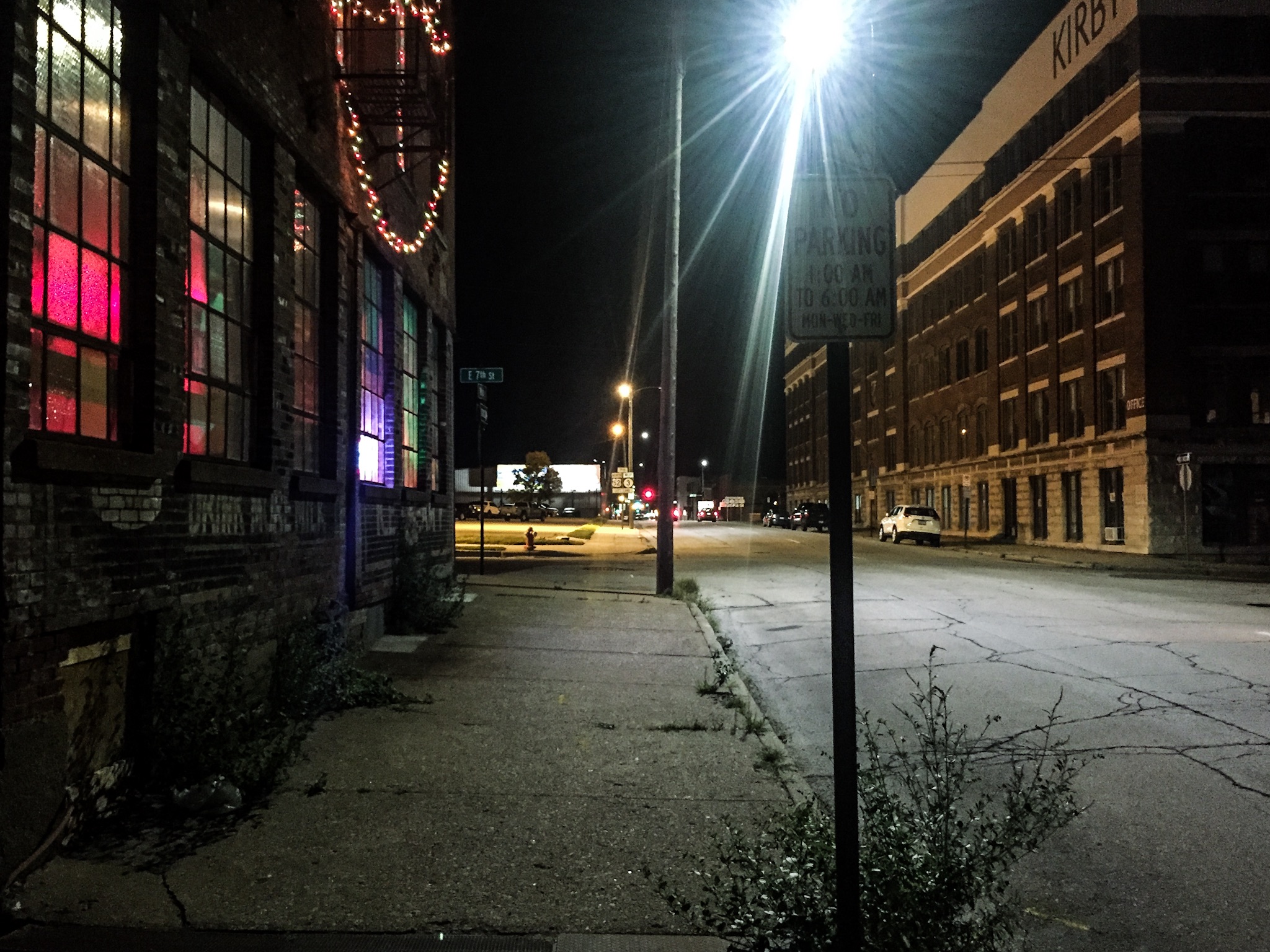 Nobody is on the streets of Dubuque. And it doesn't seem like people are in the buildings either. I felt as if I'd been shrunken down to H-scale and inserted into a miniature model train cityscape. Passing cars have never slowed down or had to stop in this town; the stop lights always yellow, and there's just enough toe on the gas pedal to make it. Like St. Louis, most of the buildings are historic and made of brick. 
Walking around during the set break I heard the call of nighthawks slashing above the din of freeway traffic and the buzz of streetlights. The breeze which tussled the mighty weeds overgrown through the sidewalk promises a cooler Autumn.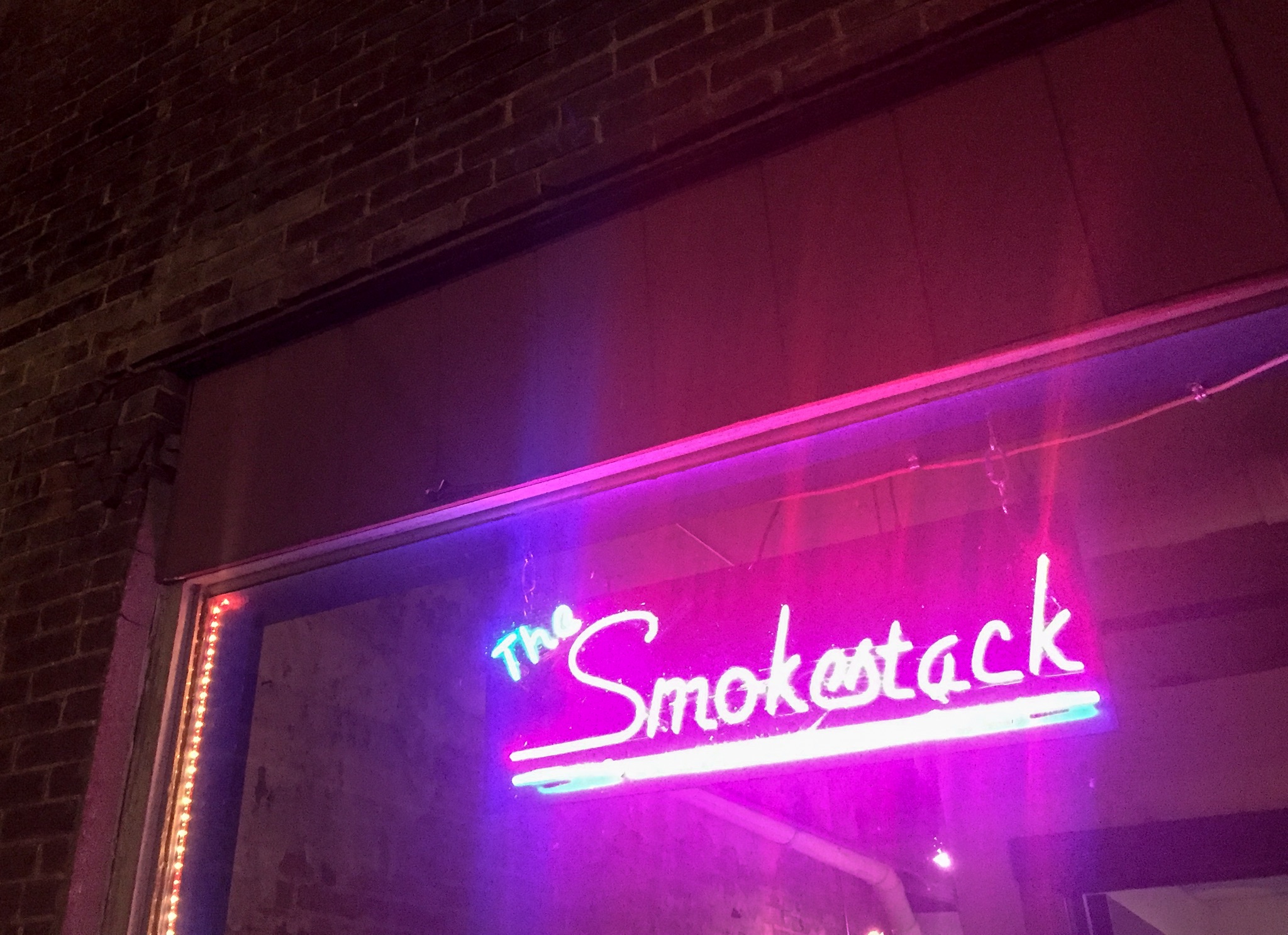 The Smokestack is a world of potential with a good stage and sound system. The people are good listeners; staff and patrons alike. No one yelling into their phone tonight during a ballad, which goes a long way. The owners are real visionaries and have big plans for the building. I look forward to coming back through sometime down the line. 
A few regulars and stragglers wander in, but tonight is going to be about the quality, not the quantity. While the bartender is cleaned up, The Prince Pandora station played no Prince but did feature Nu Shooz's 1986 smash "I Can't Wait" or Queen's 1980's hit "Another One Bites The Dust." Even in his passing, the Artist still extends the middle finger to those that try to defy his commercial integrity. Nobody else can be you.