You live by the Airbnb and you die by the Airbnb. Tuesday morning starting a day off from shows, I got up and out of that bedroom as fast as I could. Didn't use the bathroom or brush my teeth. I'm no Merriam Webster, but I'm pretty sure "historic" doesn't mean dirty and neglected. I headed downtown to the post office and marveled at the architecture. The World War Memorial is breathtaking. That's historic. I'd Airbnb that. 
First on the itinerary was lunch in Lexington, KY with a music friend from back-in-the-day. I drove the farmlands and rolling hills through Indiana, Ohio, Indiana again, then finally Kentucky. I always forget how lovely Kentucky is. So many trees engulfing the road. I listened to a podcast of On Being: Krista Tippet's interview with Argentinan composer Gustavus Santaolalla and felt the surge of inspiration one feels only when it's impossible to do any work.  I stopped at a trucks stop for a coffee and browsed the local fashion. While the proud wolf is always a trusted classic, apparently shirts with actual piercings on them are really hot right now too.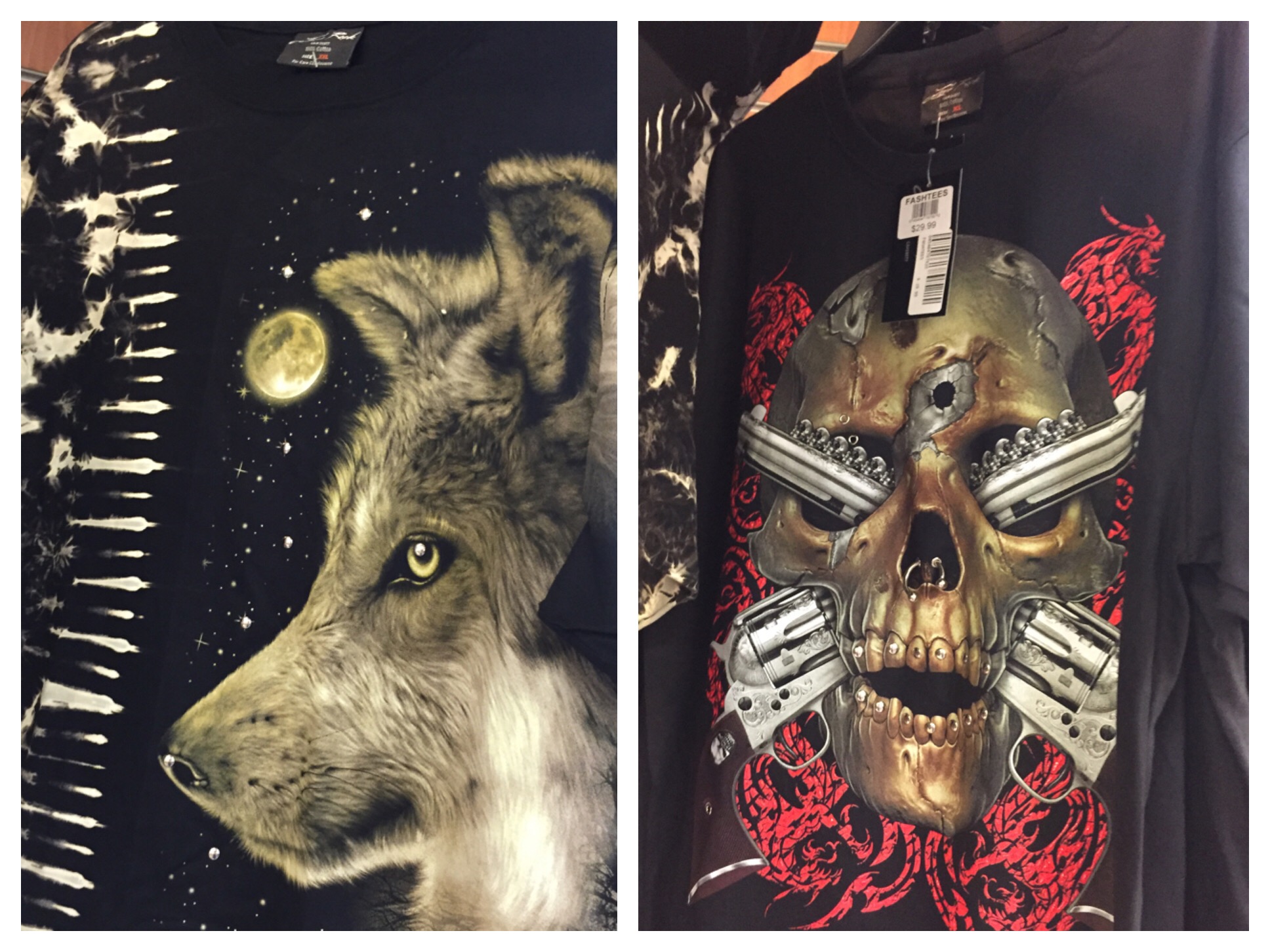 JoAnna James and I met up at a cafe and reminisced about the Good 'Ol days.. Simpler times.. That sort of thing. She's lived so many places since leaving Minnesota back in 2009, but when we grabbed the guitars and played through some Gillian Welch, Tom Petty, and Alison Krauss, it as as easy as water in a river. I left Lexington for Nashville a little after 4; westbound and pushing a surprising 80mph+ amidst light traffic along the quiet tree-lined freeway.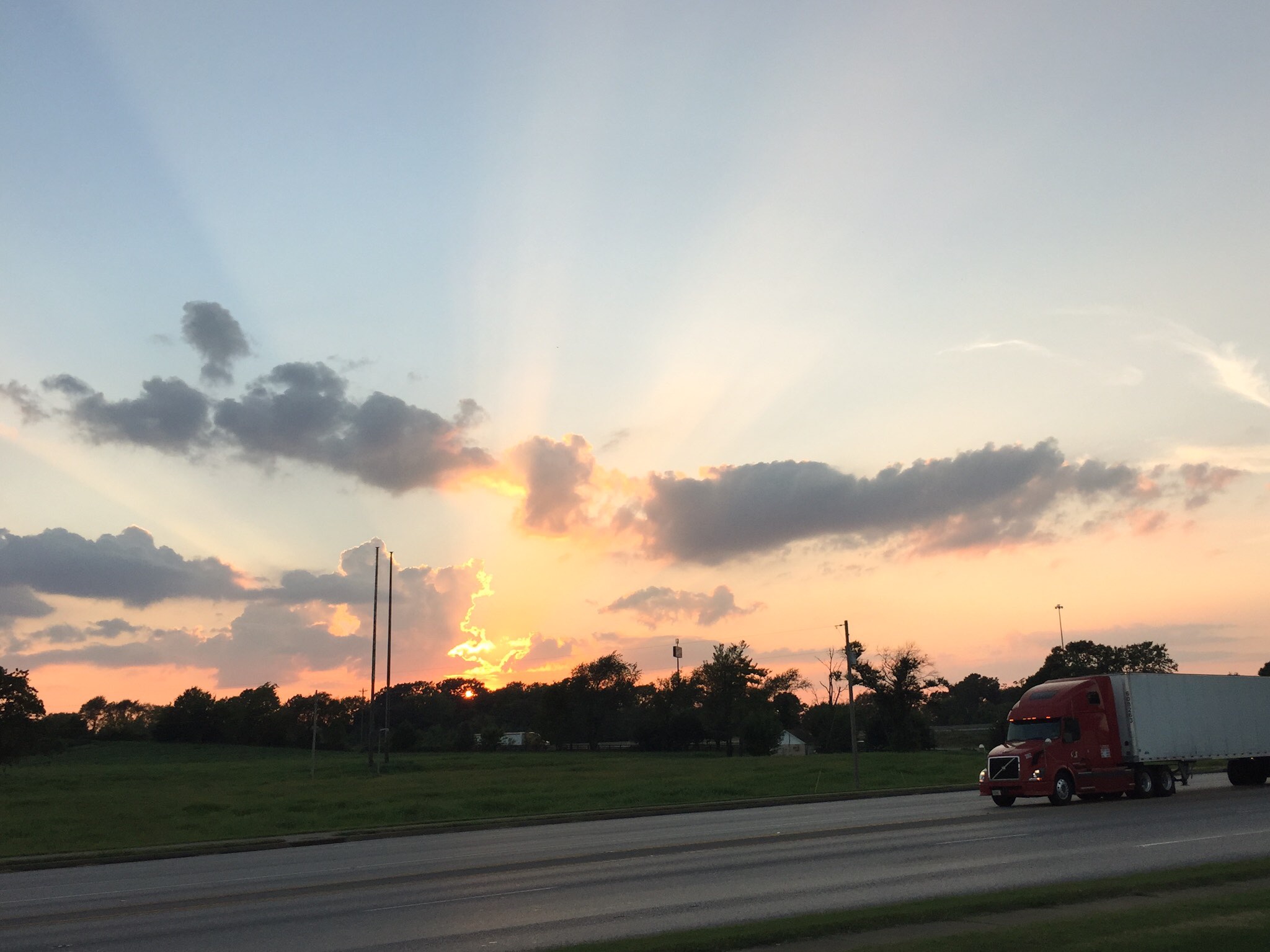 Most of the time when I come to Nashville I make a point to see Broadway and some of the other touristy places; buy one pair of bedazzled boots, get 6 free. Not this time. I met up with family and then spent another 45 minutes driving south to Franklin for a late night beer and hang with longtime friend and audio guru Joseph Logsdon. I drank all the beer because he's on a super strict diet due to a hefty monetary wager. Personally, if a voluntary diet caused me to eat only triscuits and coconut water for lunch, I'd probably give up, but Joe is probably the most committed person I've ever met.  He's one of those friends who you can pick up a conversation with after a year in-between. Wouldn't mind it being more frequent. 
The next morning I went for a run along the Cumberland River apparently trying again to give myself heatstroke. I practiced some guitar and tried to hone in on some new finger-picking patterns I've been messing around with. Evening came around and my Uncle and I headed to the venue in East Nashville to a place called Drifters BBQ. I set up outside and serenaded the guests on the patio - mostly cicadas and a couple of dogs - as the sun set behind a silhouette of downtown. As I packed up, a few kids were skateboarding down the ally behind the venue, the dull roll of the wheels skimming and skipping across the uneven pavement. 


Afterwards my Uncle and I checked out the Patterson House, a high-end craft cocktail establishment. The depth, density, and total mass of beards in this place was unparalleled. A family of Sasquatch would have felt self conscious. The drinks were delicious and each one had like 19 individual drops from various jars and potion bottles. 
Waking up somewhere twice while on tour is a recipe for homesickness. It was tough to leave for St. Louis but I filled up the tank, got a gas station coffee, and readied the podcasts for another day of hanging out in America at 80mph inside a car.