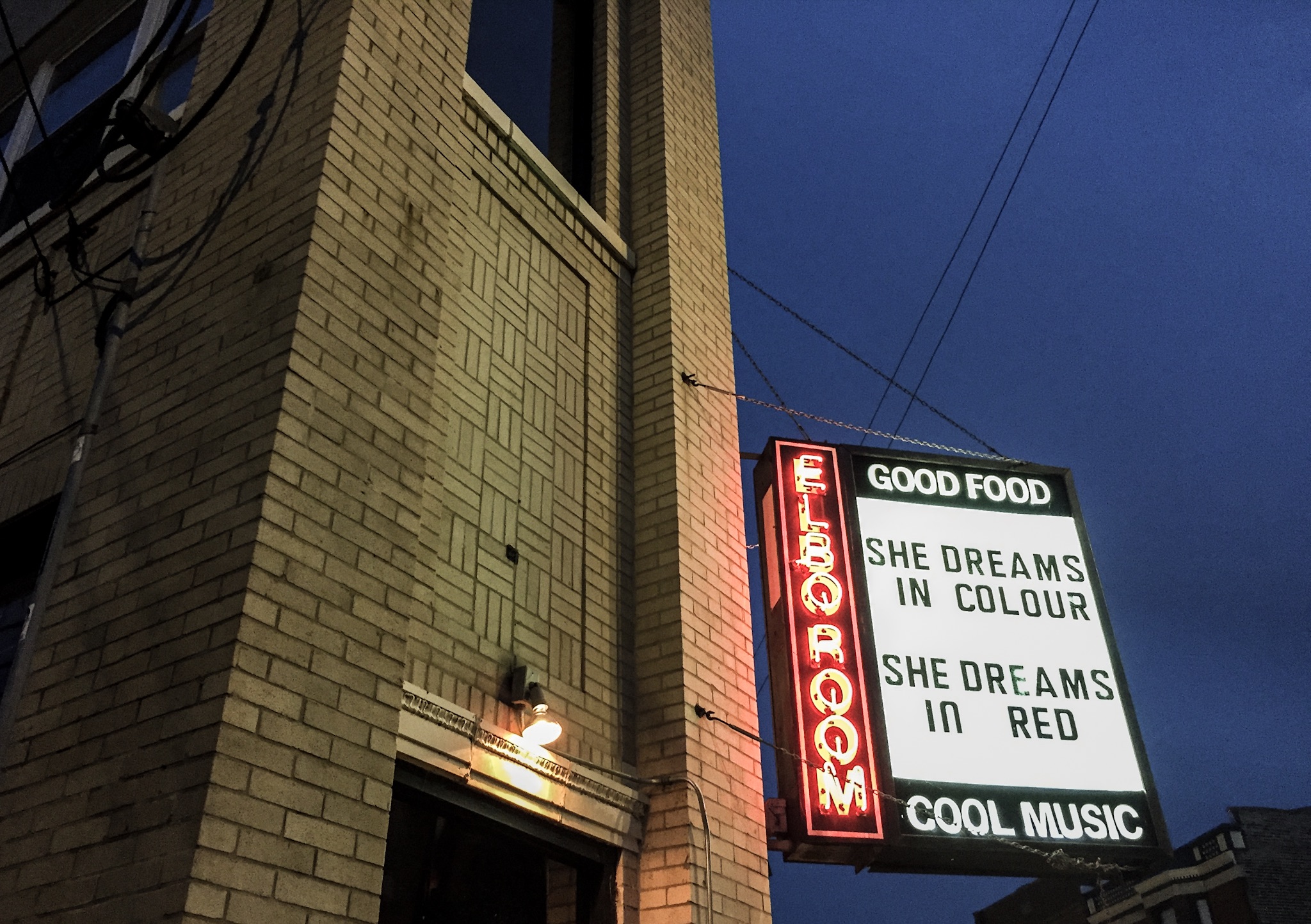 Prince and Pearl Jam. Can't go wrong there.. Legend begets legend. Granted, glory days come and go, but in my annuls of pop music history, both artists are easy first-ballot HOF-ers. This was my sonic red carpet, laid out at the Elbo Room last night in Chicago. I've been in Wicker Park, Hyde Park, Rogers Park, Lincoln Park, Logan Square, Wrigleyville and the Loop over the years but this was my first impression of the Lakeview neighborhood. I found parking easily, which I attribute to the anatomy of my tiny rental vehicle. 

The neon "Elbo Room" sign above the bar was ultra badass. I set up my gear and the doorman Nick (Punk rock drummer and student of Greek philosophy) found Ron (pulling upstairs/downstairs double duty) the soundman who walked me through the soundboard and a literal 97 second soundcheck. It was all good. I've got simple needs and am self sufficient. James the bartender (lover of hardcore noise bands and Minneapolis's Triple Rock) was keeping the bellied up customers sated as the changing sounds from the basement venue (I was upstairs in the lounge) shook the room.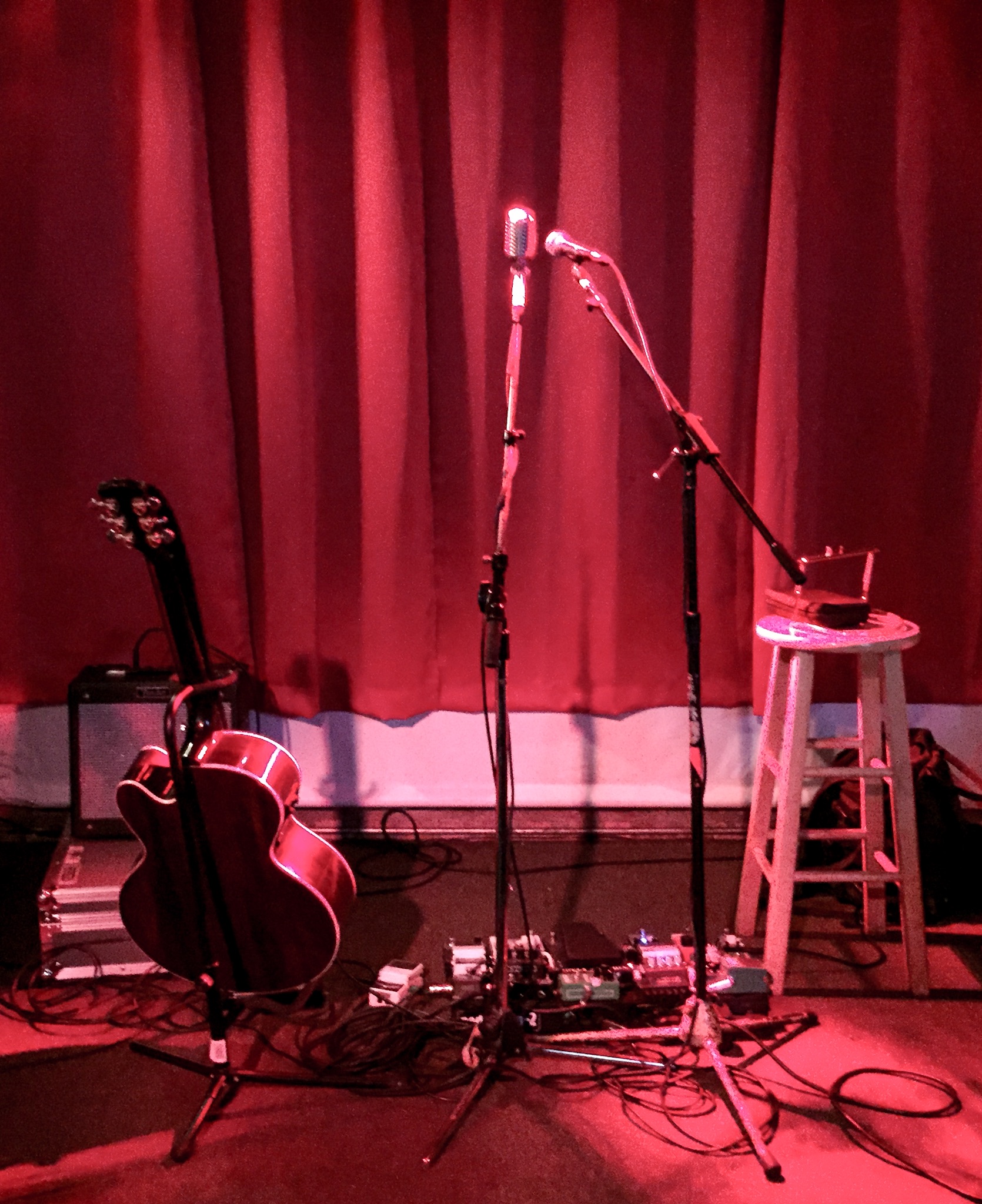 The other band on the bill cancelled due to van troubles, so the good news was that I could fill 8pm-midnight if I wanted. While I have lots of material, outside of Phish or Springsteen I don't know who wants a 4-hr concert. I stuck to my 9-10:15 or so set length and played mostly stuff from In Real Time, while touching on some Dark Delirious Morning tracks and some unrecorded stuff. The audience was quality, if the quantity wasn't there. I met a lot of really friendly Chicagoians; Musicians and songwriters who were at the Elbo Room to hear and be heard. Kudos to Sharmon and the Philbillies for giving a touring songwriter a much-needed jolt of goodwill, and to Thomas and Lilly for making the trip out.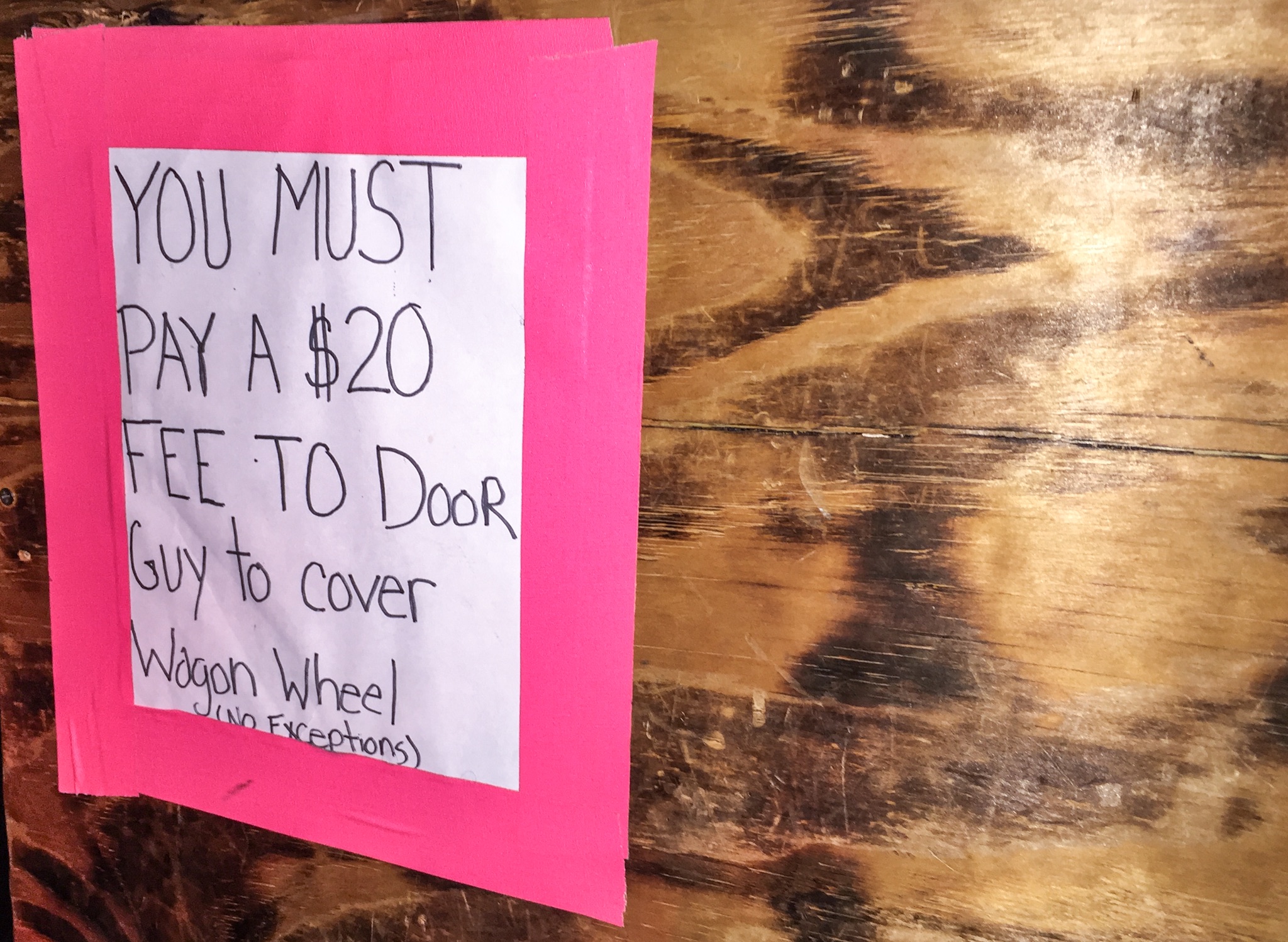 A dude named Shareef was all-too happy to answer my question of "what is the Chicago shot?" with a shot glass spilling over with Malört - a tequila-seque citrusy sip whose aftertaste lasted 4 songs later. The descriptions from the room included 'grapefruit rind', 'sweat', and 'athlete's foot.' They were all apt. In trying to recall the name of said liquor I typed in Murloc which introduced me to an amphibious creature from the World of Warcraft which is a different kind of weird altogether. 

Nick kindly helped me load out and I plugged in my Airbnb, Indiana-bound. I listened to K-pop and the BBC on my post-show drive, beating Monday morning's commute with a sneaky Sunday night escape from the clutches of Chicago traffic. It's so glamorous at night. The lights of downtown; the sports cars on 94.. I felt like I was playing Cruisin' USA. But this is 2016 and nobody knows what that is anymore. *sigh*. It's not a sure-fire first-ballot HOF-er, like Pole Position or Spy Hunter, but it's in the conversation. May we all achieve a semblance of relevance, if not more.